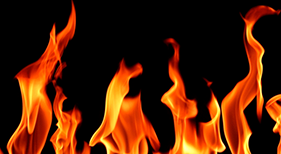 Whether it's home, work or play, flame-retardant (FR) polymer formulations can be found in a myriad of products we use every day. Whether you're driving your car, watching TV in the family room, or working in your office, there isn't a home or business where these materials cannot be found. So, for those of us who are responsible for creating and developing flame-retardant solutions to everyday life, the challenge isn't creating the product. It's working with customers and sales staff to define the necessary parameters for the product.
Over the next few posts to this blog, I'll discuss some of the fundamentals of FR formulations so you can better define what you need. Sales representatives should find these discussions especially helpful, since knowledge of these fundamentals will help you become a better liaison between your customer and your product development manager.
For starters, let's pretend you're one of those product development managers – you're the person who will need as much information as possible about a new product in order to develop the appropriate FR formulation for it.
One day, an excited sales rep busts into your office with a new opportunity: a flame-retardant HDPE formulation for water jugs. (Yes, you read that right. Fireproof water jugs.) He's got guarantees of one million pounds for starters, and his customer wants samples of the best three formulations within five days.
Do you happen to know why they need FR for … water jugs?
"I guess for the times they are empty," your Rep replies.
Ah. Do people drink water from these jugs?
"No … I think they pour it into glasses first."
OK. So, what kind of flame-retardant rating are they seeking?
"I'm not sure," your rep replies, "but my contact said something about a butane lighter and a propane torch. So far everything is looking good! They're really excited!"
I'm sure they are, you say. Tell me, are there any other FR-based water jugs on the market?
"No … that's why this could be a gold mine if we get the business!"
What other information do you have on the requirements for this product?
"Only that there are four other companies competing for this business. And if we are to be successful, our formulation must be the lowest-cost and have superior physical properties. And (here it comes), oh yeah … the samples need to be there next week."
At this point you wonder if he's ever heard one of the fundamental and overriding laws of the universe: the Law of the Unattainable Triad. It goes something like this: "There are three elements related to development: Good, Fast, and Cheap. You may have any two at the expense of the third."
You say yes, he already mentioned the five-day deadline. Does he have the target physical properties?
"I don't know." (Surprise!) "The person who knows the person who has that information is on vacation and cannot be reached. He'll be back in a day or two."
This may be a slight exaggeration, but I'm sure you can identify with it. The sales rep and the customer expect these products to be created, produced, and shipped in record time, but no one has provided enough information for you (the product development manager) to get the project off the ground!
The rep is concerned about volume and customer service; you're concerned about getting the product from vision to reality. There is an obvious gap in priorities. In this example, it's unclear whether the sales rep knew what questions to ask the contact and didn't ask them, or whether the questions were asked but the contact had no answers. The contact may be a buyer with no technical background, or a technical person with no knowledge about flame retardants.
Regardless, these are vital questions that need to be answered – questions whose answers will result in the successful matching of customer requirements with an appropriate FR formulation.