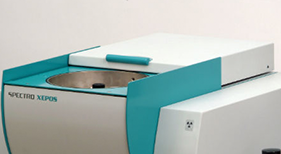 At PMC Polymer Products, we use the best available analytical tools to monitor and confirm that our products meet the requirements critical for our customer's end use.
Having the correct, consistent level of additives we compound are at the core of our technology. To meet this need we utilize X-Ray Fluorescence Spectrometry (XRF). Our current instrument is being replaced with the latest technology from Spectro, a world leader in emission spectroscopy instrumentation. The testing is rugged and reliable. There is no sample preparation and the testing is non-destructive.
This "Xepos" model XRF allows our QC laboratory to quickly (in as little as 5 minutes) determine the level of additive as it is manufactured in our continuous process. This is critically important to allow real-time monitoring of quality parameters. The test values are recorded in our laboratory database which is graphically displayed in charts that are viewed live by our Production and Engineering staff.
We are excited about this upgrade and our ability to continue to achieve the highest possible consistency the industry can provide.