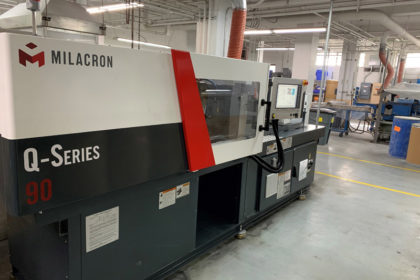 Stockertown, PA – PMC Polymer Products Company (PPC) is excited to announce the arrival of our new Milacron Q90 Ton Injection Molding machine for our Product Development lab.  With this purchase, PPC has made a strong investment in our ability to provide the level of development and processing support our customers deserve.
The new machine will allow PPC to shorten our product development time from conception to product launch.  It enables the expansion of our development process to better represent the needs of our customers and the marketplace.  PPC works with a variety of materials in the plastics compounding marketplace, including halogen and non-halogen flame-retardant chemistries, mineral synergists for flame-retardancy, and other mineral fillers that are used to alter the physical and mechanical properties of plastics. Being able to quickly evaluate differences in molding profiles of compounds is key to advancing opportunities and tackling challenges that arise on our customer's equipment.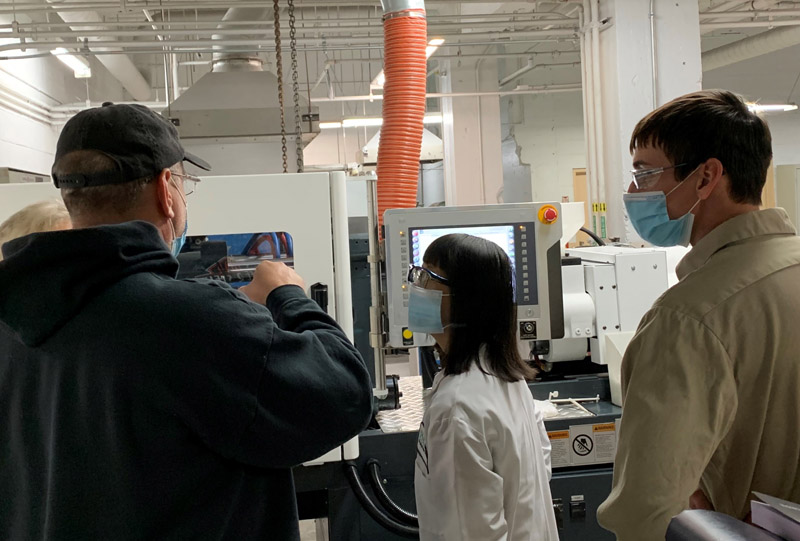 For additional information about Polymer Products and our capabilities, please contact us at 800-836-8589. We're happy to help with all of your compound and masterbatch needs!
At PMC Polymer Products, our passion is innovation. And our goal is to provide innovative solutions for our customers. We specialize in the design and development of polymer compounds and masterbatches. For more than 30 years, PMC Polymer Products has been developing state-of-the-art property extending technologies for thermoplastics.
 As a member of PMC Group, our dedication to quality begins with our technology and extends through our production processes and our customer service. PMC Polymer Products is a certified minority supplier. PMC Group has been ranked the fifth (5th) largest minority supplier in the plastics industry by Plastics News.