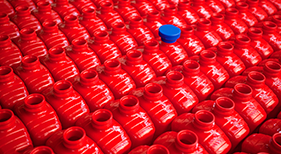 With more than 20 years' expertise in custom compounding and polymer masterbatch formulation, we wouldn't miss the first-ever Compounding World Forum Dec. 10-11 in Philadelphia.
This new conference will focus on new materials technologies and getting the most from compounding lines – two areas in which PMC Polymer Products excels. The conference will also feature programs on the production of technical compounds based on engineering thermoplastics, thermoplastic elastomers and performance polyolefins – areas for which our experienced scientists often are sought.
If you're in Philadephia Dec. 10-11, I hope you'll join us at the Hilton Philadelphia City Avenue for this first-ever Compounding World Forum.