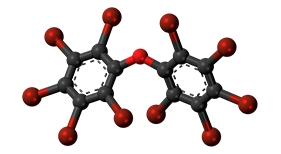 By the end of September, PMC Polymer Products will no longer make products that contain decaBDE. In fact, we will stop taking orders for any product containing Decabromo diphenyl Ether after June 30.
Most of our products do not contain this brominated flame retardant. In fact, most of our customers already use well-established counterparts to this material in their flame retardant polymers – and have done so for years.
Most of our flame retardant masterbatches use non-decaBDE components developed to meet the strict requirements of UL, the National Fire Protection Association, Factory Mutual and other certifying bodies.
DecaBDE has been used as a flame retardant for years, typically in electronics, textiles and wire and cable insulation. But concerns about some materials persisting in the environment have led industry leaders toward finding newer, better, safer materials for use in flame retardant technologies.
That's why we began in March informing our customers that PMC Polymer Products is phasing out all remaining decaBDE-based products.
If you have any questions or concerns about your flame retardant materials, or if you need help developing a non-decaBDE alternative to your current flame retardant, we are here to help. Just click here to Ask The Expert, or call us at 800.836.8589.